Coach's Corner
Coach's Corner (main bar/restaurant) and NEW Bunker Bar Summer 2023 Hours
Kitchen with full menu will be open from 4pm through 9pm Monday – Saturday, bar hours/limited menu hours listed below
Coach's Corner Hours (main bar)   
Wednesday – 4pm – 10:30pm
Thursday – Saturday 4pm – close (11pm – 1pm)
Bunker Bar Hours 
Monday and Tuesday 3:30pm – 10:30pm (with full menu)
Wednesday – Closed
Thursday – 2:30pm – close (11pm – 1am) (full menu starting @ 4pm)
Friday – 4pm – close (11pm – 1am) (no food service in bunker bar or patio on Friday's)
Saturday – 10:30am – close (11pm -1am) limited menu from 10:30am – 4pm with full menu starting @ 4pm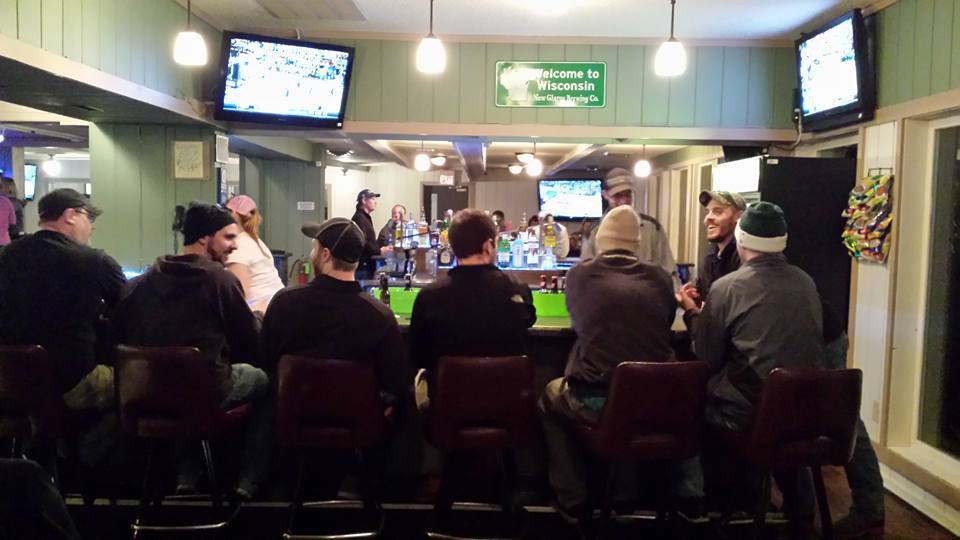 Sunday – 10:30am – 6pm with limited menu
Looking for a great place to dine outside on those warm summer nights? Our new patio and Bunker Bar overlooking hole #10 has the best views in the area! With over 80 seats available, it makes for a perfect spot to hang out and grab a bit to eat!
The Pro Shop provides Hamburgers, Brats or Hotdogs, Chips, Candy, and Beverages of all kinds from opening to closing.
Coach's Corner is our full-service bar and grill. While sitting and enjoying a meal and spirits, one can take in the beautiful view provided by large windows overlooking our tenth hole. Guests can often observe the white-tailed deer and geese that roam the fairway during the evening hours. Our staff is sure to be courteous and will provide excellent service and an enjoyable dining experience.
Coach's Corner is a real sports venue, with seven flat screen televisions to watch the event of your choice. We have a very family-friendly atmosphere and enjoy all guests both young and old. The service is great, the liquid refreshments are plentiful, and the food is delicious. Guests find Coach's Corner to be lively at some times and cozy at others, but whatever the mood, you are sure to enjoy Coach's Corner.
Nightly Specials
Join us on our Special Nights
Thursdays are Men's Days, and Coach's Corner is a gathering place for a little smack talk, great food and refreshments, lots of stories, and a few more wagers. Enjoy our Home-made Medium Sized Pizza for $12.00 and full menu at your leisure.
Our Friday Fish Fry is famous for our special recipe, bring the family and friends for a great meal and great atmosphere.
Call for a reservations or just come on out: 715-424-3200.
Every day is a great day to play golf, but Saturdays are the best day after a long week of work. Family and friends can get together and have some fun on the course. Come in to enjoy Saturday's burger special along with our menu items after golf. Great fun inside Coach's Corner for all.
Thursday Nights: All 12″ Home Made Pizza are only $12.00,
Friday Nights: Our Famous Fish Fry, Walleye, Perch and Jumbo Shrimp
Saturday Nights: 1/4# Hamburger with Chips…only $4.00
Along with our nightly specials we also offer a daily menu including appetizers, salads, sandwiches, wraps, pizza, soda, beer, and cocktails.